Konftel 60W Met BlueTooth aansluiting


De Konftel 60W is een conferentie unit die je overal mee naar toe kunt nemen. Ou nu toepassingen heeft voor uw DECT telefoon, GSM of PC, draadloos (BlueTooth) of draadgebonden.
Specificaties:

- Full Duplex.
- Aansluiting voor: toestelhoorn,DECT,GSM,PC.
- Zowel draadgebonden als draadloos via BlueTooth.
- Eenvoudig in gebruik.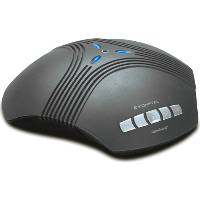 Ook in onze shop aanwezig:
http://www.comm-co.com/jm/index.php/Overige/Konftel-60w-Conferentie-telefoon-met-bluetooth.html