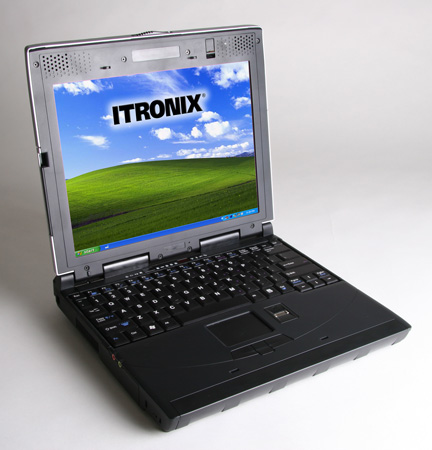 Itronix GoBook VR-1/Itronix Hummer Laptop

Net zo sterk, betrouwbaar en overal te gebruiken net als een hummer. Dit is de Itronix GoBook VR-1 "Deze Hummer Laptop wordt beschouwd als een van de meest betrouwbare ruggedized mobiele dataoplossingen ter wereld en is specifiek ontworpen om in de meest extreme omgevingen te presteren. Schokken, stoten, kou, warmte, stof en vocht vormen geen risico voor de Itronix GoBook VR-1. Om schadeoorzaak nummer 1 - het vallen - tegen te gaan, is de VR-1 van een draaggreep voorzien." Het is een perfecte toevoeging aan uw actieve levensstijl. Met de laatste mobiele technologie, z'n ergonomisch gestijlde en bescherming welke sterk genoeg is om het hedendaagse werk te overleven of dit nu op uw werk, in de auto of onderweg is.

Aanbevolen voor gebruik door de:
- Politie
- Brandweer
- Leger
- Overheid
- Industriele bedrijven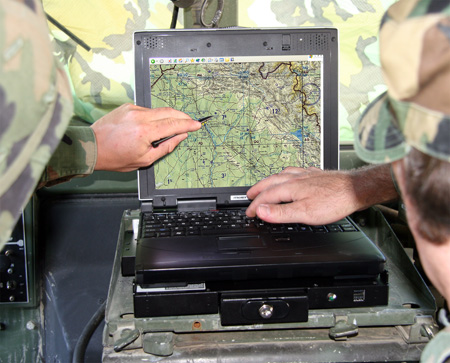 Het Itronix GoBook VR-1 is combineert:
- Ster en ergonomisch
- Hoog presterende processoren en Besturingssystemen
- Geintegreerde draadloze netwerk kaart
- Ergonomisch design
- Fysieke beveiliging in een aantrekkelijke, hoogwaardig pakket voor de veeleisende gebruiker.

De Itronix GoBook VR-1 is meer dan 's werelds meest geavanceerde Hummer Notebook. Het is bewijs dat Itronix de industrie leidende maker van Rugged Notebook is en hun serie Hummer Notebooks nu ook heeft uitgebreid voor verkoop aan de gewone consument.


GoBook Tablet PC
De GoBook Tablet PC is een robuuste pencomputer die ingezet kan worden in ruige omgevingscondities. De kracht en flexibiliteit van een Windows XP omgeving kan nu ook onder dit soort bijzondere omstandigheden worden ingezet. De GoBook Tablet heeft een compacte afmeting, is licht in gewicht en is ergonomisch van vormgeving. De GoBook Tablet PC van Itronix mag dan ook een volwaardig hulpmiddel genoemd worden voor de professionele gebruiker bij mobiele data-inwinning.

* Ergonomisch en robuust ontwerp, MIL-STD 810F, IP54 en goed leesbaar
* Windows XP gebaseerde toepassingen voor Tablet PC
* Werktemperatuur van -20 C tot + 60 C
* Geïntegreerde mobiele communicatie (GSM/GPRS, Bluetooth)