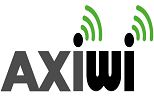 Axiwi Tourguide Rondleidingsysteem.
Voeg een dimensie toe aan uw tourguide rondleiding met het digitale duplex rondleidingsysteem. Werken met dit Axiwi rondleidingsysteem voegt een dimensie toe aan het rondleiden, want indien gewenst kan iedere gebruiker van het systeem in gesprek komen met de leider.
Uiteraard kunt u het Tourguide systeem ook zodanig instellen dat er alleen een eenrichtingsverkeers communicatie mogelijk is. Maar in geval dat u een zeer belangrijke fabrieks rondleidings of presentatie heeft waarbij u uw gasten in de gelegenheid geeft om vragen te stellen dat is dit het perfecte rondleidingsysteem. Elk toestel kan indien gewenst op zijn beurt in gesprek komen met de leider. Maximaal 2 toestellen kunnen met elkaar spreken, waarbij de overige toestellen de conversatie kunnen horen.
Met dit rondleidingsysteem geeft u uw klanten de mogelijkheid de rondleider tijdens een Tourguide direct een vraag te stellen. De rondleider hoeft de vraag niet te herhalen want alle andere toestellen horen de vraag van de vragensteller ook. De leider geeft zijn antwoord en er ontstaat al dan niet een discussie. Er kunnen tegelijkertijd 2 personen in contact treden met de leider.
Elk toestel kan als "master" in gesteld worden of als "volger"
Dat betekent dat wanneer men b.v. een set van 20 toestellen heeft met deze zou kunnen opdelen in b.v. 5 sets van 3 toestellen en 1 set van 5 toestellen.
Zeer geschikt voor conferenties waarbij het publiek kan en mag meespreken en men geen dure geluidsinstallatie nodig heeft.
Bij de doelgroep van dit product kunt u denken aan:
Restaurants (communicatie keuken - bediening)

Paardrijinstructies
Rondleidingen
Musea
Congressen
Touringcar
Kerk
Rondvaart
Operatie Kamer (OK)
Scheidsrechters
Sportinstructies
On-Demand Vertalen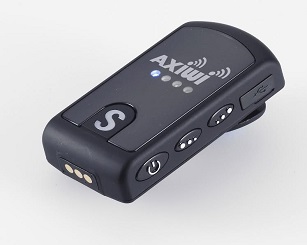 * Elke unit heeft 2 standen Master of Slave.
* 2 Richtings (full duplex) gelijktijdige audio / stem communicatie, met andere Axiwi toestellen en de lijnen blijven permanent open tot max. 255 units per Radio Frequentie kanaal.
* 2 Richtings (full duplex) per unit aan/uit zetten met de multifunctionele S-Knop, in de uit stand is het half duplex dus een standaard systeem zoals onze concurrenten maar wij bieden meer mogelijkheden dan onze concurrent systemen in deze prijsklasse.
* Klein en lichtgewicht (hij weegt maar 39 gram)
* 4 Radio Frequentie kanalen per unit beschikbaar met een stabiele storingsvrije bereik van ca.100 á 150 Meter dus ook zeer geschikt voor buitenritten in groepsverband met of zonder een instructeur.
* Lange levensduur batterij 8 uur. USB oplaad aansluiting.
* Kan aan diverse ander audio apparaten gekoppeld worden zoals TV, PC. MP3, losse speaker Set, etc.
* Volume omhoog / omlaag knop en de multifunctionele S-Knop
* 3,5mm audio plug voor oortelefoon / microfoon
* De Axiwi word natuurlijk geleverd met een standaard basis headset
* Hoge communicatie beveiliging met 3 traps beveiliging
* De Axiwi SH-320 is CE goedgekeurk bij de TÜV
Voor een overzicht van de Axiwi producten en prijzen, klik hier.

Of neem contact op met:
Comm-Co BV
Kreekzoom 9 4561 GX Hulst
Tel : +31114 370030
Fax : +31 114 370029
E-Mail : This email address is being protected from spambots. You need JavaScript enabled to view it.
Opening hours: GMT+1
Monday: 13:00 - 17:00
Tuesday to Friday: 09:00 - 17:00