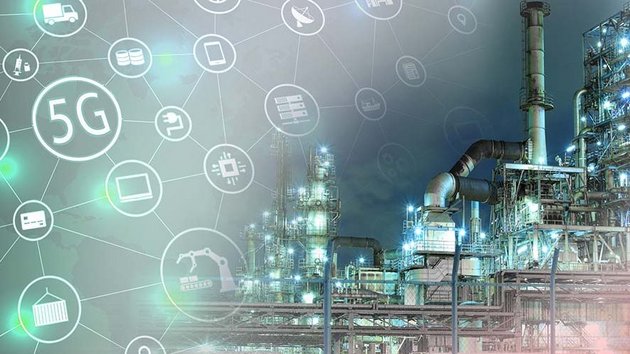 As in many other industrial sectors, the focus in the explosion-hazardous industry sector is also on making operating processes faster, safer and more automated in order to increase the efficiency and flexibility of production in a targeted manner. At the same time, the demands on networks and on end devices are becoming ever higher due to the more complex technical processes. Often, existing 4G WLAN networks are not suitable for certain scenarios.
Due to the expansion of the 5G network, more and more companies are relying on so-called campus networks, private LTE networks tailored for a defined company area that meet all IIOT requirements. The use of 5G campus networks including corresponding devices and applications offers companies low latency, high data security and data rates and bandwidths with low energy consumption. Access from the public network to campus networks is blocked for security reasons, but outside communication into the public network is ensured (dual slicing).
Autonomous vehicles or mobile robots that move autonomously on company sites are already being developed and tested for the ex-area as well. Seamless 5G cells are absolutely essential for this setup, as the vehicles would have to stop and always restart in the WLAN when switching from one WLAN cell to the next for a new connection setup. 5G LTE with corresponding 5G terminals such as smartphones and tablets enable the future-proof deployment of more complex tasks such as virtual reality applications and augmented reality solutions for service and maintenance technicians.
The R&D team of i.safe MOBILE is supporting the common 5G standard for cross-industry connectivity and increased production efficiency with its current developments of 5G Ex devices (ATEX and IECEx approved) and solutions. Seamless integration and powerful processors are key factors in the device development process. i.safe MOBILE is also in close contact with partners during the current development cycle in order to be able to offer customers advanced devices and solutions that are tailored to the specific sector and customer requirements. One of the most important areas for ensuring optimised digital processes is predictive maintenance. Companies gain complete insight into plant behaviour through the digital networking of all areas and the analysis of data in real time and can react immediately in the case of malfunctions.