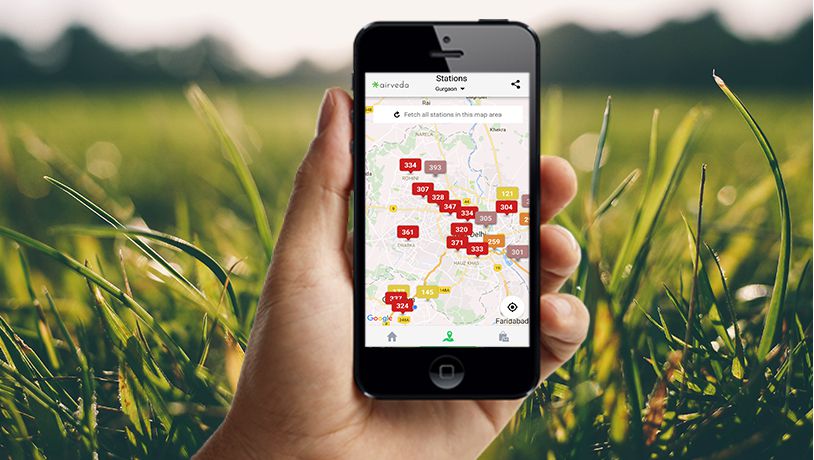 The India's first especially and APP enabled air quality monitor

Precise
The air monitors use high quality laser sensors, calibrated separately for Indian conditions against BAM (Beta Attenuation Monitor- the most advanced system for measuring ambient air quality.)

Easily carried and real-time
The little size and long battery life of 6-8 hours makes the air quality monitors very easy to carry. Can be charged using any USB power outlet in your car, laptop or power bank. It measure your air quality every second so you can see the air quality where you are, in real-time.

Made in India - locally serviced & manufactures
Airveda monitors are completely manufactured in India. Sensors are also calibrated locally to suit Indian conditions. Sensors can be locally re-calibrated as well as replaced easily. Our manufacturing facility has been running for 30 years and is a trusted name in the local industry.

Local Memory
Monitor stores data locally if no Wi-Fi is available for up-to two days and data is uploaded to server when Wi-Fi becomes available.

Extended life of sensors
The default life of PM sensors is 1 year. However, a special feature allows the sensor to switch on/off at regular intervals to increase the life of the sensor considerably. This interval is configurable and can be configured to once every minute, 5 minutes, 10 minutes and 20 minutes.

Wi-fi and app enabled
Connect to your office, home and youre personal hotspot Wi-Fi and remotely monitor data and get warnings in the Airveda app. It's available on iOS and Android for free. Observe current and historic data, understand your exposure over time, as well as compare with outdoor air quality in your city.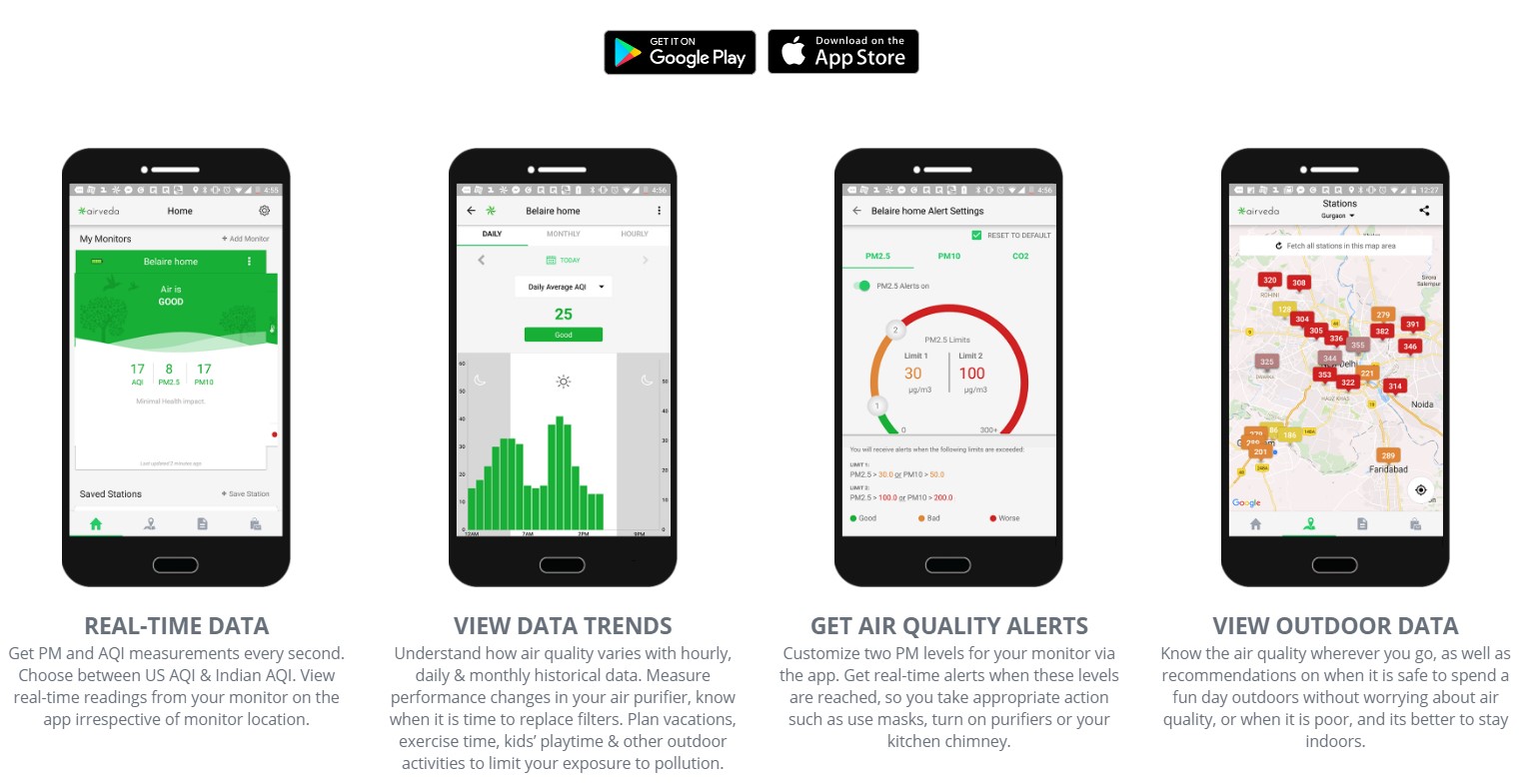 Find out more! the air quality monitor:
AIRVEDA PM25 PM10 AIR QUALITY MONITOR
Find out more! the indoor air toxin sensor:
UHOO THE MOST ADVANCED INDOOR AIR TOXIN SENSOR