The Panasonic Toughpad A1
The first fully rugged android operated tablet designed for outdoor use.
The Panasonic Toughpad A1 goes where no tablet has ever gone before Combining data and device security, seamless connectivity, enterprise minded technology and a long legacy of rugged and reliable computing, the new Toughpad A1 is the perfect melding of mind and muscle. The Panasonic Toughpad A1 tablet features a MIL-STD-810G and IP65 rugged, water and dust-resistant design for the flexibility to work freely in nearly any environment.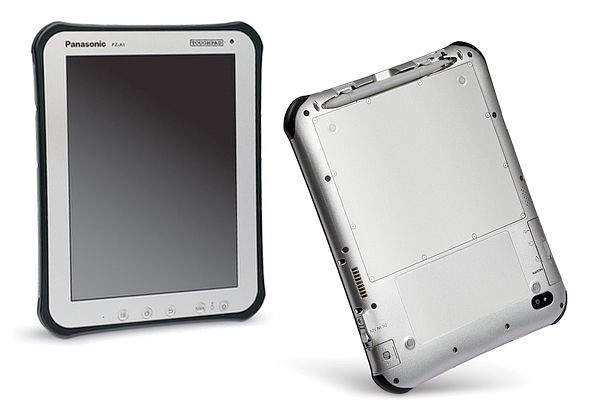 The Toughpad A1 has a magnesium alloy chassis encased with ABS and elastomer. The Toughpad operates on Android 3.2 honecomb. Among the Toughbook A1's mainstream specs: a 1.2GHz dual-core processor; a "daylight-readable," LED-backlit, 1024x768 touchscreen display; 1GB of DDR2 memory; options for WiMax or LTE 4G wireless networking or more conventional 3G networking; a front-facing 2-megapixel camera and rear-facing 5-megapixel camera with an LED flash; ports for micro USB, micro SDHC, and HDMI; and a 33.9 watt-hour lithium-ion battery. It measures 10.5x8.3x0.67 inches and weighs 2.1 pounds.
DURABILITY
MIL-STD-810G and IP65 certified

HARDWARE AND SOFTWARE
Android™ Honeycomb
Dual Core processor - 1.2 GHz with embedded hardware security

DISPLAY
10.1" XGA LED 1024 x 768
Multi touch and digitizer daylight-readable screen

STORAGE AND MEMORY
1GB DDR2, 16GB Flash

INTERFACE AND EXPANSION
Micro-USB 2.0, microSDHC, HDMI micro

WIRELESS
Integrated 4G (WiMax, LTE) or 3G mobile broadband (optional)
Wi-Fi hotspot router, GPS receiver (satellite-based), Bluetooth®

CAMERA
2MP front (webcam)
5MP rear with auto focus and LED light

POWER
Li-Ion battery pack (33.9Wh)

WARRANTY
3-year limited warranty (parts and labor)
with business class support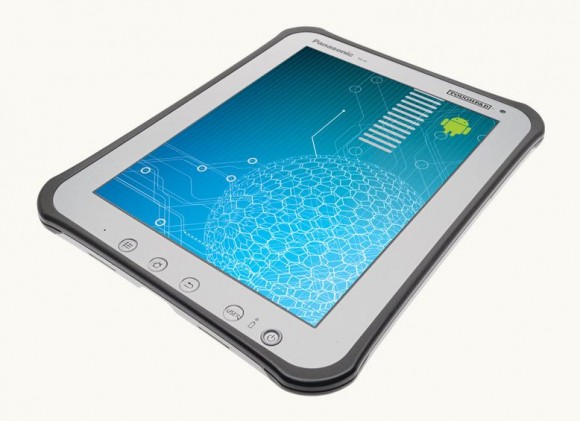 For more information or a special quote contact us

Comm-Co BV
Kreekzoom 9 4561 GX Hulst
Tel : +31114 370030
Fax : +31 114 370029
E-Mail : info<at>comm-co.com