Wilt u overal en altijd net zo snel kunnen werken als op kantoor? Dus - waar u ook bent - niet alleen uw e-mail checken, maar ook uw bestanden downloaden, bewerken en weer versturen?
Hoe groot ze ook zijn? Dat kan met de mobiele oplossingen van Vodafone. De datacards zijn eenvoudig te installeren. En het USB-modem hoeft u slechts aan uw notebook te koppelen, want de bedieningssoftware installeert zich automatisch.
Snel, sneller, snelst
Via Mobiel Breedband werkt u met uw notebook net zo snel als via uw internetverbinding op kantoor of thuis. Dat betekent dat u overal echt productief kunt zijn. Resultaat: betere dienstverlening en lagere kosten. En overal is ook echt overal, omdat Vodafone een zeer betrouwbaar netwerk heeft, met een wereldwijde dekking.
Kies de oplossing die bij u past
U heeft uw kantoor altijd bij de hand met uw notebook en een datacard of USB-modem.
Welke variant u kiest, hangt af van uw type notebook. Afhankelijk van de frequentie en intensiteit van uw gebruik, heeft u de keuze uit een abonnement of een prepaid oplossing.
Functies Vodafone Mobile Connect breedband datacommunicatie
Altijd toegang tot e-mail, internet en uw eigen bedrijfsnetwerk

Altijd bereik met de snelle Mobiel Breedband, UMTS- en GPRS-netwerken

Ook in het buitenland toegang tot al uw gegevens

Gemakkelijke installatie en direct klaar voor gebruik
Mogelijkheden van datacards:
- Vodafone Datacard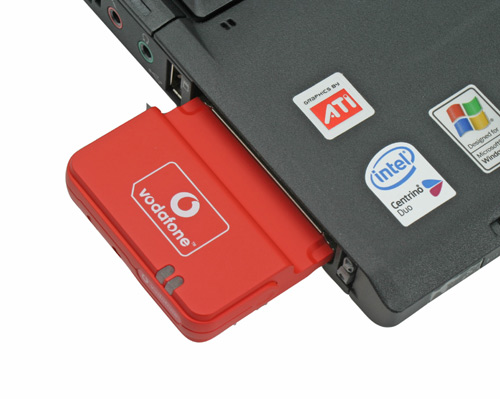 Past op de meeste notebooks.
Zowel voor Windows als voor Mac
- Vodafone USB-modem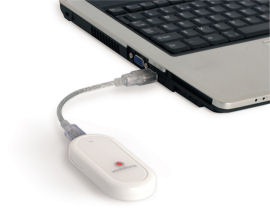 Past op elke notebook en elke pc,
dus breed inzetbaar. Zowel voor
Windows als voor Mac.
Nationale Data abonnementen Vodafone mobile connect

Maandbedrag
Bundel
Buiten bundel per MB in Nederland
Afronding
Nationaal Start
€ 7,50
0 MB
€ 0,50
10 kB
Nationaal Standaard
€ 16,76
250 MB
€ 0,25
10 kB
Nationaal Plus
€ 33,57
1 GB
€ 0,25
10 kB
Nationaal Super
€ 50,38
2,5 GB
€ 0,10
10 kB
Internationale Data abonnementen mobile connect

Maandbedrag
Tarief per MB in Nederland
Tarief per MB in data voordeel landen
Tarief per MB in overige landen
Internationaal Standaard
€ 30
€ 0,12
€ 0,60
€ 7,50
Internationaal Plus
€ 50
€ 0,05
€ 0,40
€ 7,50
Internationaal Super
€ 75
€ 0,03
€ 0,30
€ 7,50